We're funding the next generation
of female leaders in the water industry.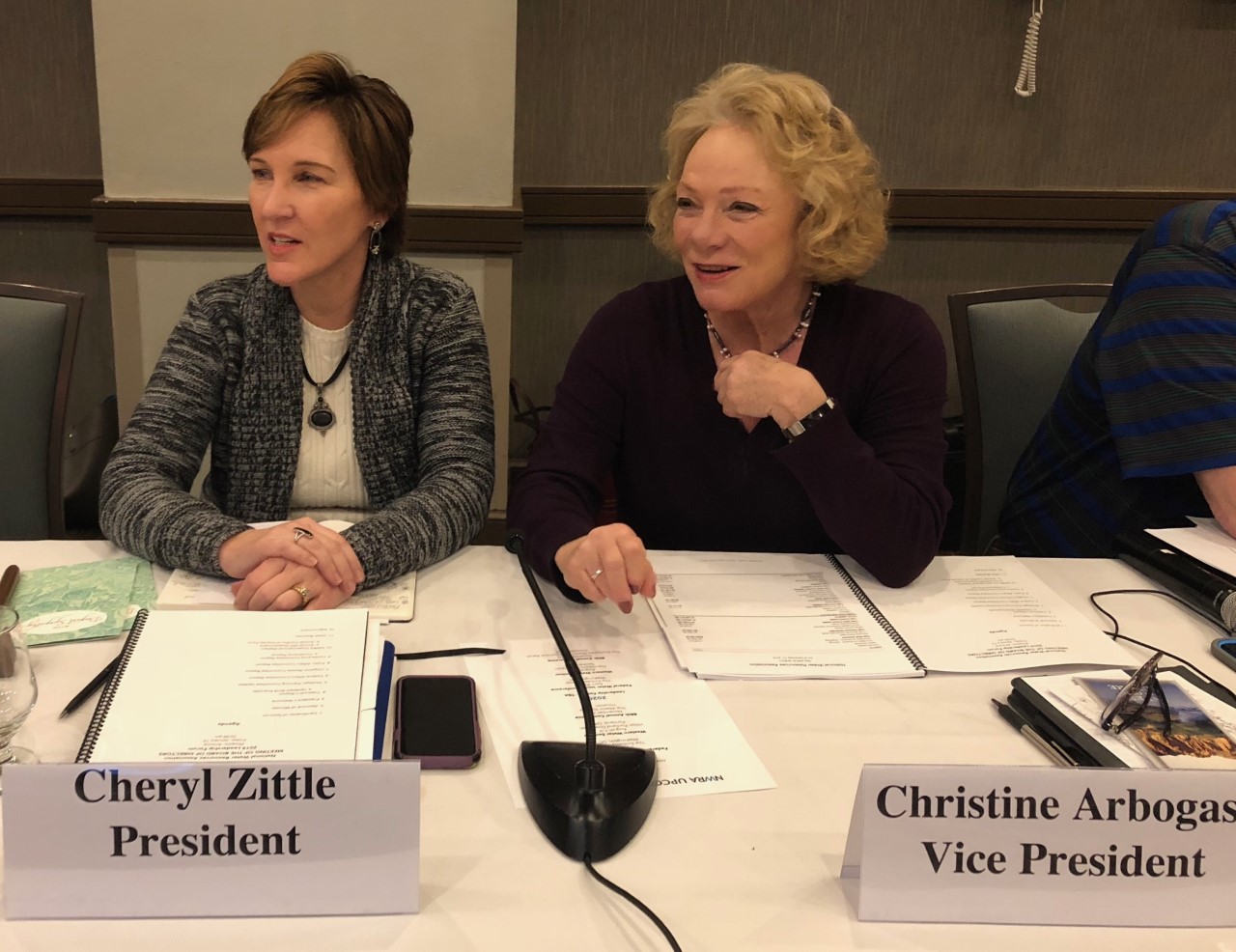 The Women in Water Scholarship Fund encourages young women to pursue fulfilling careers developing, managing and conserving water. This annual scholarship has been increased to $7,500 annually by the WIW Board of Directors. It is awarded to a woman pursuing an undergraduate degree in preparation for a career in any element of water resources, including water law, communications, community and government relations, or engineering.
Cheryl Zittle and Christine Arbogast are the immediate past president and current president, respectively, of the National Water Resources Association, and launched the idea of a purposeful Women in Water organization.
WIW proudly awards its third scholarship
The Women in Water Scholarship Fund received 35 applications for its third $5,000 scholarship. After an intense review by the five board of directors, the scholarship was awarded to Lauren Bartels, a graduate student at the University of Nevada, Reno.
"As I embark on my second and final year as a master's student in the Graduate Program of Hydrologic Sciences at the University of Nevada, Reno, I could not be more thankful to receive the 2021-2022 Women in Water Scholarship. All my thanks go to the incredible women behind this award who recognize the need to broaden and diversify the field of water resources management and promote an integrated systems approach. Receiving this award allows me to pursue professional development opportunities over this next year. I believe one of the most beneficial aspects of graduate school is having the ability to connect and engage with researchers within and outside your discipline. There is always something new to learn, and much of the learning evolves from interactions with others. Sharing your research also opens avenues for collaboration and introduces new lines of thinking, both of which can considerably enhance your research. Given that my research combines aspects of hydrogeology, engineering, and policy, I will present my findings at an interdisciplinary set of conferences hosted by local water professionals, political science associations, geoscience associations, and engineering groups. I hope to apply the knowledge I gain from diverse groups of individuals to implement sustainable water management practices and further encourage women to pursue careers in this field. As I continue to piece together my life puzzle, I will remain grateful for the support of the Women in Water Scholarship Fund." Lauren Bartels
Lauren's essay

"There is a house. One enters it blind and comes out seeing. What is it?"

Beginning with riddles and crosswords, I continue to find myself addicted to the satisfaction of solving challenging problems. High school math and science classes similarly satisfied me, as each algebraic equation or chemical balance could be viewed as a puzzle waiting to be solved. Observing my ability to methodically work through problems, a mentor recommended chemical engineering as a college major. However, I now understand that chemical engineering was only the first piece of my own life puzzle.
Accepting applications for the 2022-23 school year begins April 1, 2022

We care about women in water because we are women in water.
Women in Water supporters Stephanie Liesner and Meghan Scott launched the Arizona Association of Women in Water and Agriculture, inspired by our organization. WIW Board President Christine Arbogast was a keynote speaker at the launch event.

Learn About us

Invest in women.
When you contribute to the Women in Water Scholarship Fund, you're helping young women pursue fulfilling careers developing, managing and conserving this finite resource.

Donate Today Donate